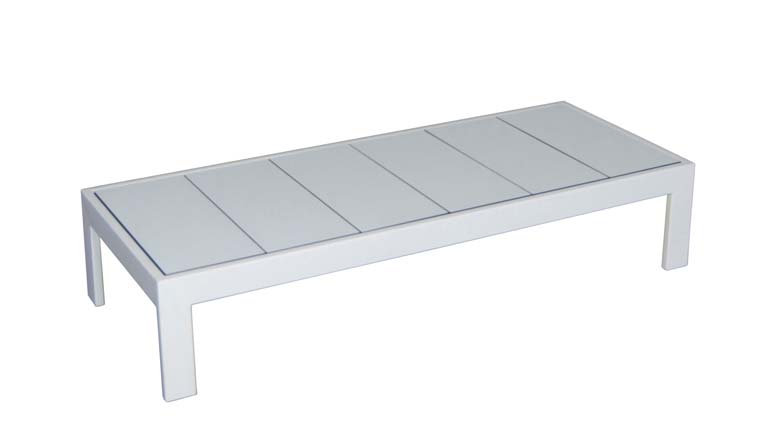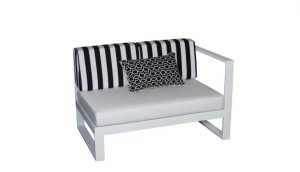 The Breeze coffee table is designed to complement the Breeze outdoor modular lounge. Breeze offers the durability of power-coated stainless steel that won't blow away in bad weather.
Specifications
Frame
• Legs: 32 x 32 x 1.6mm square tube
• Side Rails: 50 x 25 x 1.6mm side rails mid-set into the legs
• Top Overhang: 10mm (Can be made flush with frame or with larger overhang.)
Frame Finishes
• Powder-coated Stainless Steel
Table Top Finishes
• Compact laminate by Laminex 13mm (Solid or slatted)
• 10mm toughened glass
• Slatted Australian Hardwood
Standard Sizes
All finished height: 350mm
• 800 x 800mm
• 1500 x 600mm
Note: Custom sizes available. Minimum quantity may apply.