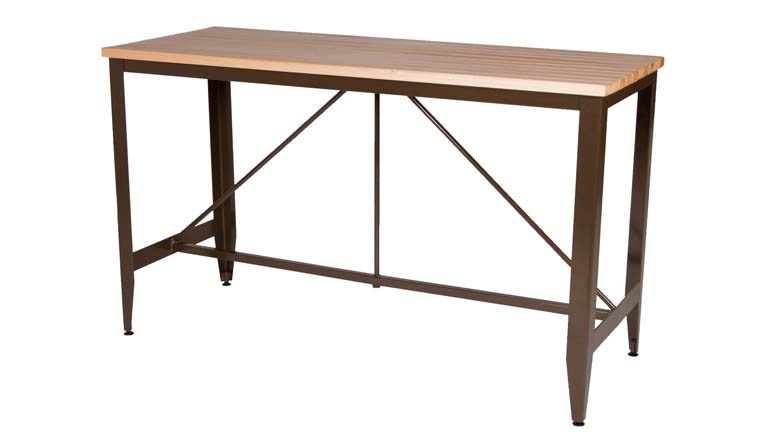 The industrial rustic design of factory sits well with any interior design. Constructed using a fully welded steel powder-coated frame. Widths may vary according to the table surface selected.
Specifications
Frame Finishes
• Powder-coated mild steel
• Powder-coated stainless steel
Table Top Finishes
• Slatted Australian hardwood
• Select solid timbers
• Timber veneer
• Stone engineered and natural
Feet
• Adjustable feet are standard on this table
Standard Sizes
All finished height with tops: 1070mm
• 1300 x 700mm
• 1800 x 700mm
• 2100 x 700mm
• 2400 x 700mm
• 2700 x 700mm
Note: Custom sizes available. Minimum quantity may apply.